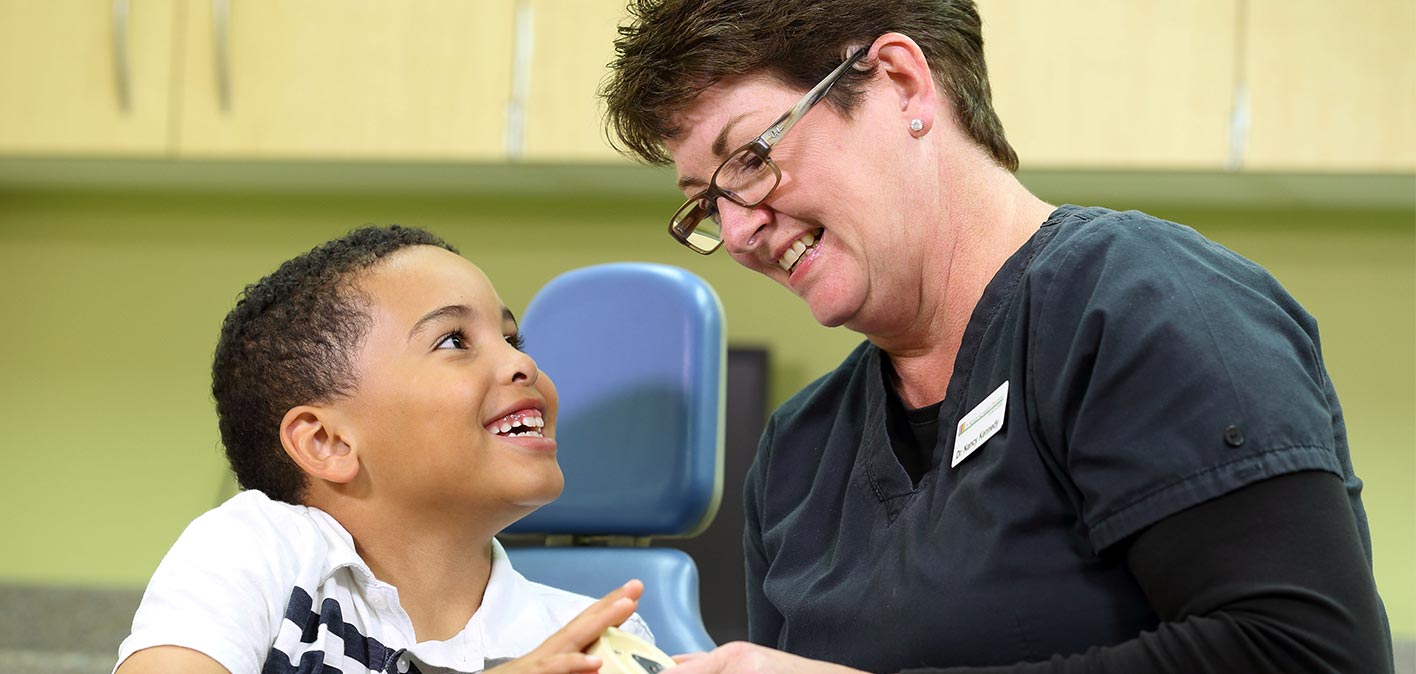 Our office has been designed to make children feel comfortable and safe while they are here. We've chosen calm, warm, and neutral colours for our décor and we provide a fun play area where your children will be able to make themselves at home. We have TVs in our waiting area and examination rooms to keep your child entertained and distracted during their visit.
We have free parking in our adjacent parking lot. Our front desk staff can assist you with your payments: we accept cash, debit, cheque, or credit cards. We can also arrange to direct bill your child's treatment to your health insurance company.
Office Hours
Referring Dentists
Referrals from our dental colleagues for child patients are always welcome.
Via postal mail:
101-190 Victoria Road
Dartmouth, NS B3A 1W2
Via fax:
902-464-4499